Get ready to become a hero.
FIRST KLF NEWSLETTER EVER! 🤸‍♀️
Well, shit. Hey guys!
Since announcing my departure from Churn Buster, you all came and subscribed to my little corner of the internet, and I am baffled by the numbers.
I love and appreciate each and every one of you so much. Your support means more to me than I can ever put into words, but I will continue to try.
Now enough of the mush, let's get to the action. 
---
Recently, I documented my process for auditing DTC brand's retention efforts. Then I put it out into the wild. And something crazy happened.
Mark Johnson, eCommerce Manager @ Hydrant (who recently just raised $5.7 million 🎉) sent me this message:
"That retention audit made me look like a HERO. Thank you. As it turns out, one of our founders had retention on the brain and asked us to put together a comprehensive plan. The audit helped us form the basis of the goals, KPIs, and tactics we presented. The presentation went better than any presentation I've been a part of at Hydrant."
Here are those goals Mark came up with after the audit:
Accelerate the path to the point of conversion, decreasing the # of purchases to point of conversion (point of conversion being X purchases until they become a customer for life) 🏃‍♀️

Increase brand loyalty and customer happiness 🥰

Decrease subscriber churn 👎

Increase subscriber base 👍
Today, I wanna breakdown #1, because this one is really interesting. 
Retention focus requires a disturbance in the internal mindset. Your metrics (and definition of those metrics) have to shift towards a long-term focus.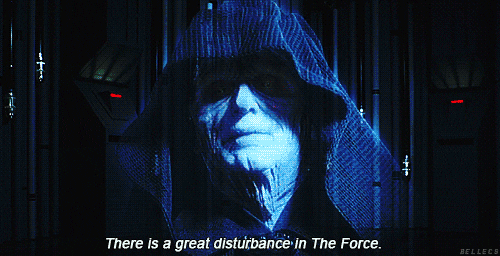 Hydrant's #1 goal for retention: "Accelerate the path to the point of conversion by decreasing the number of purchases."
But wait… isn't one purchase a conversion?
Not when you're thinking long-term, baby*. 
Hydrant forced a great disturbance in the mindset (see what I did there?), re-defined this metric, and made a quantifiable goal towards retention.
Point of Conversion = X Purchases until they become a customer for life
Loyalty is the point of conversion. *swoons*

So, run the audit on a brand and tell me how it goes, mmk?
Now onto some pressing questions: How will Hydrant start measuring their progress towards their newfound goals? How will Mark turn that "X Purchases" into a quantifiable number? How will they tactically accelerate the path to the point of conversion?
Ah, of course ima leave you hanging, I'm a marketer yakno?
This evening, Mark, Aaron Orendorff, and I are hosting a little DTC chat on Twitter. And it looks like we'll be talking about email and SMS (yaaaaassss!).
Starting at 7pm ET, join us on Twitter at #DTCchat!
I'll be sure to quiz Mark on those questions. 😉 
Bring your cocktail, your mocktail, a beer, or a sparkling water and come hang!

With love,
-Krunkel LaFreightliner
*If you've binged Brooklyn 99  like my husband and I have (3 times through, currently on round 4), go back and read that line in Charles Boyle's voice.
---
P.S. I've been up to no good during fun-employment. Here are a few more places you can get a nice cup of Kristen:
🎧 eComm Noms: A weekly segment on Privy's podcast where I'm snacking on the biggest news in eCommerce. 
eCom Services Summit 2020: I am a guest speaker for this amazing FREE online summit kicking off May 24th. Get your seat!